Johns Chapel African Methodist Episcopal Church
Here is your opportunity to give to Johns Chapel AME Church
"For God so loved the world that He gave His only son"
605 Geneva Highway/Post Office Box 311015
Enterprise, Alabama 36331-1015
(334) 393-2661 Fax (334) 393-2662
"The Church Where Everybody is Somebody"
"God Our Father, Christ Our Redeemer,
the Holy Spirit Our Comforter, Humankind Our Family."
Come experience an exciting worship and praise service every Sunday!
Sunday School at 9:00 am
Morning Worship at 10:45
In Parking Lot on 87.9 FM
On YouTube live and also subscribe to our YouTube Channel (Johns Chapel AME Church).
On Zoom:
https://us02web.zoom.us/j/84328055354?pwd=UjkrN0 43QitzZ1FmanZGbHJmYzJuUT09
Meeting ID: 843 2805 5354 Passcode: Sunday
Dial-In: 1 312 626 6799
Meeting ID: 843 2805 5354 Passcode: 235760
Presiding Elder, Reverend Dr. Willie E. Marshall
Presiding Prelate, Bishop Harry L. Seawright
Pastor, Reverend
Willie White, Jr. And Mrs. Patricia White
You can give by clicking on the GIVELIFY or the PayPal logo to the left.
You can also download the GIVELIFY MOBILE APP and do a quick non profit search on Johns Chapel AME Church and it will come right up.
| | |
| --- | --- |
| Please check out our Facebook Page | |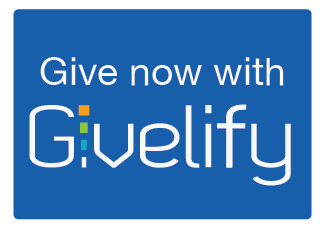 Masks are required for entry. Temperatures will be checked upon entry. There is a waiver per the AME Church that must be signed. We hope to see you this Sunday!!! We will still be having worship service via Zoom, Facebook live & YouTube Live.
Johns Chapel AME Church Family Park Groundbreaking Ceremony, corner of Wilkerson Street and Highway 27 South/Geneva Highway. Images of the activities to be included in the park are below. For more information, please contact Pastor White at 334-701-5853 or Brother Freddie Engram at 334-475-5856.
"A work in progress"
WDHN Dothan News Report
Click below to view and Click the Back arrow to return here!